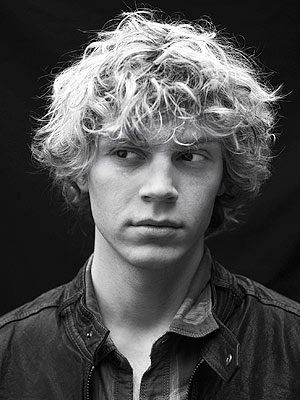 Evan Peters
stole the show & my heart (hee hee) the moment he made his first appearance on
American Horror Story
. I may be behind the times, but early this Spring the hubs & I finally jumped on the AHS bandwagon. We watched the entire 2 seasons in a matter of weeks.
First as Tate (season 1) and then as Kit (season 2)...
Evan Peters
was the quirky, kinda creepy, hunk next door type of boy. Boy. Yeah, is he even legal? I feel like such an old lady, but from what I hear he is happily dating Emma Roberts (
or not so happily
) and I am definitely 100% married, so... it would never happen anyway, duh.
hang on... I just chekd IMDB and he was born in '87... so we're all good.
With the third season of American Horror Story right around the corner, I can't wait to get another little dose of Mr. Peters... how 'bout you?