This little guy is Memphis.
If you're a longtime follower, you already know him, but if you aren't...

What you may not know from looking at this photo is that he is autistic.

It doesn't define WHO he is... but the diagnosis does help us understand him better.
We are lucky that Memphis is high functioning and extremely communicative.
And smart. Boy, is he ever!
But he has a hard time socializing... and school hasn't been easy. He craves routines and needs to know exactly what is going to happen at all times. It can be emotionally draining and extremely frustrating. He can have an outburst at any given moment for any given reason. As well as we know him, he can still be remarkably unpredictable.
No matter where we are or what is happening, when he has one of this outbursts, my one & only thought is how can I make it okay? For him.
NEVER do I think of what people might be thinking.
How many times have I seen a similar scene and just thought to myself "Geez, some parents really cannot control their children!?" Let's be honest, I'm sure we've all thought it at some point.
Now, more than ever, I try not to judge.
Now that I know & see what I do every day as a parent of a child on the autism spectrum, I am hyper sensitive to the outbursts and tantrums I see when I'm out. I can see the pain on other parents' faces and I feel it. It's not that they're embarrassed... they're helpless. I've been there and it sucks.
I'm not here to preach. I'm certainly in to position to educate anyone on all the ins & outs of autism, as I am still learning. This diagnosis is still very new and everyday is a new adventure.
Please, next time you're out and you see a little boy holding his ears, throwing things, screaming and seemingly on a totally other planet... he might be on the spectrum. Take a minute to think of what he must be going through and how heartbreaking this scene is to his parents.
Any other parents with children on the spectrum?
How do you deal when you're kids are having particular bad moment in public?
October is Autism Awareness Month in Canada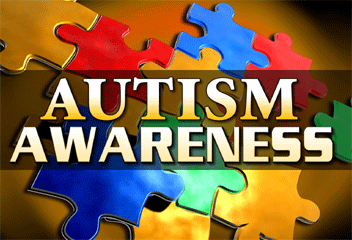 1 in 88 children are diagnosed autistic.
Chances are you know one... and if you didn't before, then you do now!