If you make it through all the photos, there's a fun video to start your day!
follow me on instagram
: mom2mandr
Anyone else wish they were Gwen Stefani in '03?
I did. Loved everything about her look in this video... aptly titled "Sunday Morning"
Also, I haven't linked up with Neely for a Sunday Social in FOREVER... so here goes nothing!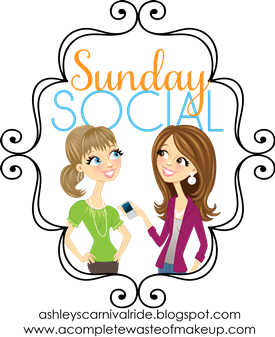 1. 5 items you can't live without on a daily basis(water, food, shelter, and clothes dont count)
My cell, my laptop, at least 1 can of Diet Dr. Pepper, My camera & makeup
2. All time favorite book? Why?
Lullabies for Little Criminals
I just loved that this book was, in fact, gritty & real and by a young Canadian author. I lived "nearby" to some of the places she mentioned in the book (based in Montreal) so that was kind of cool too!
"A gritty, heart-wrenching novel about bruised innocence on the city's feral streets—the remarkable debut of a stunning literary talent
Heather O'Neill dazzles with a first novel of extraordinary prescience and power, a subtly understated yet searingly effective story of a young life on the streets—and the strength, wits, and luck necessary for survival."
3. Something you'd like to accomplish before the end of 2012
More photography! I'd like to get a few more maternity or family sessions in!
4. If you could go back and relive any year of your life which year would it be?
The first year of being a mom was pretty special... everything was brand new! I'd love to go back and relive all those "firsts" again!

5. What do you wish people knew about you without you having to tell them?