Lovely peeps!
Do I have a treat for you today!
It seems like I just finished celebrating 800 followers... and now I'm inching ever so close to 1000!! Super surreal!

So many of you have gone out of your way to help me get to this point... and I've made some wonderful friendships along the way! It still amazes me how the blogging community can really rally together and support each other!
I did something a little different for this giveaway...
I contacted a few of MY favorite shops and asked if they would be interested in donating a special prize to help me celebrate my bloggy milestone... and they said YES!!
Here are the amazing prizes up for grabs!
A Custom Mama Bird Necklace (with up to 4 swarovski birthstones) and a $10 shop credit
Pretty rockin' prizes, yes?
I'm a HUGE fan of all these shops and own pieces from all of them!! Whenever I wear one of their items I get a compliment!! Every.Single.Time
Because I want this to be AMAZING, there will be 5 winners!!
Giveaway is open to everyone and will end this Thursday at midnight... the lucky winners will be announced on Friday morning!
I hope this helps brighten your Monday morning mood.... I love a good giveaway to start the week! Ha!
Thank you again so much for your continued support!
Luv ya!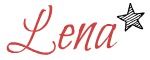 a Rafflecopter giveaway