Hey there! My name is Faith, and I am very excited to be sharing my little world over at
The Life Of Faith
with you!
I have been married to my wonderful hubby Jimmy for a little over a year...I think that still qualifies me as a newlywed right? Either way, we are so happy together!
You can read our love story by clicking
here
!
Guess what? It gets even better, because we are expecting a baby girl in December!
In addition to being a wife, homemaker and mommy, I am also a substitute teacher, kids ministry director, crafter, cook, and an Etsy shop owner!
My blog is a place where I share my heart. Sometimes I may be a little too honest, but I try not to hide who I really am! My hope is that through my blog I can be a testimony and reflection of Christ. I share all the normal activities of life, from date nights with my hubby, recipes from dinner, a weekly baby bump update, and even the occasional DIY tutorial. On Mondays I have just started my first
blog hop
for moms to link up their mommy posts! I hope you will join me this week:)
Additional Random facts about me:
Cows are my favorite animal
I love to make things, but hate taking the time to make them
I love to write
I hate it when my house is messy
I grew up in a cult (more on that on my blog)
I think snow and snowflakes are gorgeous
I struggle with my self-image
I would love to get to know you better, so stop by and visit me at my
Faith is a new sponsor here on Mom2MemphisAndRuby and I'm loving getting to know her better!
How cute is she? That baby girl of hers is going to be a stunner for sure!
Faith's giveaway is open to everyone and will end Monday, August 13th at midnight!
Good luck!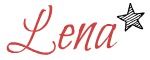 a Rafflecopter giveaway