It seems like FOREVER since I've done a Tuesday 10 post!
Paige
was kind enough to take over for July since my plate was a little full, but today I am linking up with her for this week's theme:
WISHLIST an old VW bus
an e-reader of my very own! would love this kobo vox!
a good tripod
a macro lens
this kelly moore camera bag
tickets to Justin Bieber's concert (I'm a Belieber, yo!)
a fancy laptop
a pinky tattoo
a lip piercing
the perfect pixie hair cut
Can't wait to see what everyone else is linking up today!
Don't forget to stop by
The Eloping Stethescope
to link up your lists!
If you'd like to co-host Tuesday10 with me when it comes back to Mom2MandR in August, just message me or comment here!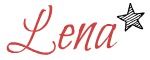 post sponsored by