Hey dolls!
They offer fun & affordable products from shoes & handbags to jewelry!
Here are some of my favorite items!
Seriously CUTE stuff, right?
The best part, shipping is FREE to the US
and a $5 flat rate to Canada!!
To order, simply visit the Cents of Style website
HERE
.
Make sure to enter
BAIRD
as your coupon code for an
extra 10% off your order!!
This party will only last one week!
So, check it out and place your order asap!
Thanks and have a wonderful weekend!!
Oh! And if you'd like to host a party of your own... check out Megan's Cents of Style on Facebook for more info!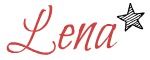 I found out this morning I was nominated for Blog of the Year over at
Life & Everything in Between
... would really appreciate if you could head over there to vote for me!!