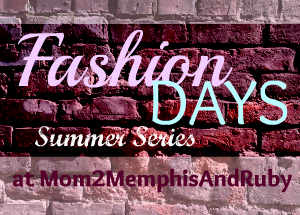 My favorite part about the changing seasons is the changing fashion.
I am in the beauty industry so I wanted to share some finishing touches on all the great style in the
Fashion Days Summer Series.
Makeup and manicures are less of a cosmetic and more of an accessory in our current fashion world anyway. From the runways to pinterest you are definitely aware of all the ways to accent in the beauty department. Manicures are an entity all of their own! Trying every trend seems crazy, all looks are not created equal and what suits one may not suit the next.
Just like fashion. Changing up your makeup routine can freak some people out but it is an easy way to play with your look a bit and have some fun. I stick to mostly basic pieces in my wardrobe so makeup and accessories are how I keep it interesting.
Summer Skin Care
because it all starts at the foundation of healthy skin.
Use water based moisturizer, if you start to sweat oil based moisturizers will only add to the greasiness that tries to ensue. Water based moisturizer will move less makeup and eliminate the extra oily layer.

Try witch hazel as a toner. It's one of my favorite budget beauty items. Witch hazel controls oil and bacteria without the drying effects of alcohol based toners.

SPF for lots of sun exposure. You have heard all the health and beauty woes before but it's the real deal. Wrinkles, dark spots and sagging skin are all caused by sun damage.

Stash beauty papers to absorb any sweat or oil, it keeps the summer shine down with little to no makeup removal.

Be on top of keeping your makeup brushes clean, the less makeup and oil build up you have the better the makeup applies and wears, especially in the summer. For clients I use a spray because I am on the go but if you are home you can use my favorite DIYway to keep them clean.
Summer Beauty and Makeup.
Do a bold colored eyeliner along the top lash line, make it waterproof to stay looking polished in the water.

Use bronzer in a C shape from the apples of your cheeks to your temples, do a sweep a across your forehead, nose and chin for a sunkissed look.

Powder mineral makeup works great in the summer, it has staying power and most brands offer sunscreen right in the mix.

Pink lips are a big trend for summer 2012, there is a shade of pink for about every skin tone. I love this because even with minimal makeup applied you get a pretty finished look. Pair bold lips with neutral makeup for a big impact.

Make a sea salt spray for your hair to get the beachy summer and the living is easy look. This spray is great if you are prone to oily hair because it will dry it out a bit. No worries if your hair is dry enough, just tweak the recipe to include more serum or conditioner.
Whatever and however you decide to rock your beauty, own it and make no concessions. That look suits every woman.
It was a pleasure to join Lena and all of you Mom2Memphis&Ruby readers here on the Fashion Days Summer Series. Behind the blog I am a mom to 3 girls, wife and Eshthetician. I love simple summer times with flip flops, fresh fruit cocktails and being up to my elbows in DIY projects. It feeds my obsession for repurposing things. On
Amarie Beauty
I post practical beauty tips and DIY routines.
************
Thanks Angie!
These are wonderful tips!!
Fashion & Beauty go hand in hand, without a doubt!!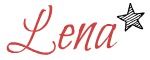 Post Sponsored by