Hey everyone! My name is Danielle and I blog over at
Framed Frosting
. I am so thrilled to be here today and to be a part of this fabulous Fashion Days Summer Series!
I first began my blog in April of last year as a way to document the end of my high school years. Now it has evolved to be about all things
fashion
and
beauty
related. I love to bake too and am hoping to include some more
recipes
on the blog soon along with some
DIY projects
. I am also obsessed with chevron and mint green, which you'll see by my blog design.
The weather here in Kansas is finally heating up, which means summer is quickly approaching! I thought it would be fun to share with you my top TWO favorite trends for the summer!

Thank you so much Lena for having me as a part of this fabulous Fashion Week!
Want to see more of my fashion posts? Check out my links below.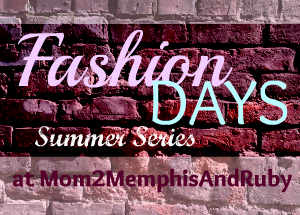 Thank you, Danielle!!
These trends are so kickin' right now!!
Get in touch, I'd love to have you!!