Earlier this month I reached 800 GFCs!
I don't blog for "numbers" but it was hard not to be a little tickled when I hit such a BIG milestone!
Thank you to everyone who has been following since the beginning... and welcome to all the newbies!!
Some of my favorite people are here to help celebrate today!
There will be only ONE WINNER! Good luck!!
Giveaway ends Friday, July 27th at midnight!!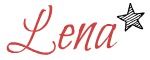 a Rafflecopter giveaway