My name is Ashley and I blog over at flats to flip flops! I love blogging about things that are close to my heart. One of those being fashion! I love taking high fashion trends and making them more accessible and less intimating to all of us mom's on the go. Because we can look great, feel comfortable and be trendy too!
Today I am talking about one of my favorite fashion items...accessories!
Accessories can make or break an outfit my friends! They can also make a simple outfit something special! Especially accessories with a bit of edge!
So today I am going to share with you my top 5 Rockin Accessories that will turn your outfit from Rock-A-Bye to Rockstar!
Grab some funky earrings!
A t-shirt and jeans can be instantly jazzed up with some fun earrings. Mine below are feather earrings I got from Forever 21 for like 3 buckaroo's. Can't beat that!
Rock out with a Bandanna!
Not gonna lie, I love me some bandanna's! I may or may not own one in every color. And I may or may not be wearing one as I type this! It's such an easy way to one, quickly get my hair done and looking right, and two, instantly feel rockin!
Throw on a scarf!
Wanna instantly take your outfit from bore to score? Throw on a scarf! Choose bold color's and patterns when looking for a scarf. That way it adds a pop to your outfit!
Go Chunky!
This is the one time you want a little chunk!
Grab yourself a big and bold necklace and add it to any outfit and you will definitely stand out!
Add a Pin or Brooch!
No longer just for your Grandmama, a pin or brooch can really add a little something something to your outfit! A great place to find a fun new pin is at antique shops!
So ladies, don't be afraid to add bold accessories to your outfits to help bring out the inner Rock Star in you!
~Ashley
Thanks, girl!
Is there any doubt as to why she is one of my faves!?
Not only is she incredibly stylish, she's very giving as well!
Ashley is offering this prize to one of my readers!!
Giveaway ends Saturday, June 30th at midnight!
Good luck!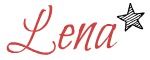 a Rafflecopter giveaway