STYLE TIP:
Layering pastels is a fun + easy way to add depth and interest.
Here I chose mint green and soft pink.
Pastels and lace overflowed the Marc Jacobs at Louis Vuitton runway...kicking off one of the season's biggest trends: pastels + lace. So for this "Fashion Days Summer Series" I thought I would celebrate this trend!
The "30-something year old Marion" loves it.
But the "7-year old tomboy Marion" kinda wants to barf.
What do you think about the pastel + lace trend?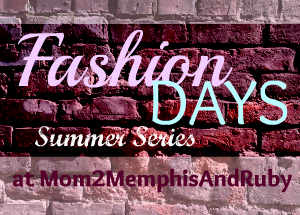 Thanks Marion!
What a great kick off to the series!
I personally LOVE the pastel & lace trend...
not sure I could pull it off as well as she did... but I might just try!
If you're interested in being a part of Fashion Days this summer, contact me! Would love to have you!
Later this week, Ashley of
Flats to Flip Flops
will be here with tips on how accessories can rock any outfit!!