I'm not even a teeny bit embarrassed at how painfully pale I am in these photos!
Keep in mind my legs have been tucked safely inside mutlicolred tights all winter and it's only just starting to be warm enough here to go bare-legged!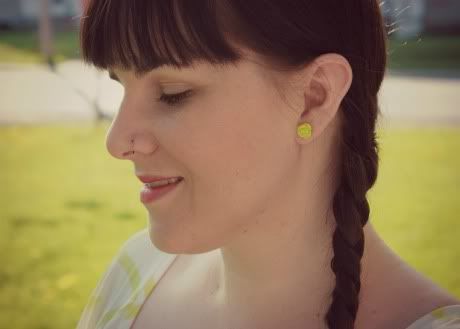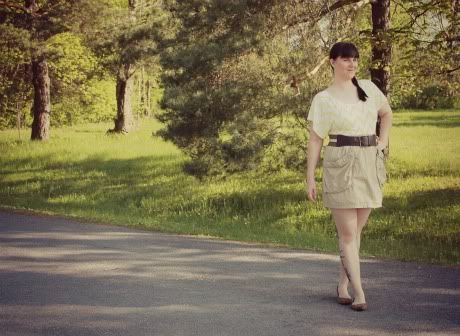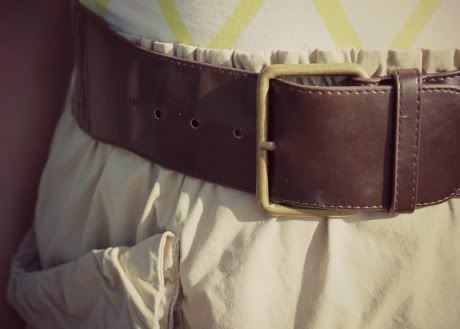 To be honest, I'm actually quite pale throughout the summer too!
I have sensitive skin & I try to stay in the shade as much as possible and apply a ton of sunscreen!!
Chevron Top: Old Navy // Belt: ? // Skirt: H&M hand-me-down from my BFF // Leopard flats: Walmart // Earrings: some cute Etsy shop, I'm sure {but I don't remember!}