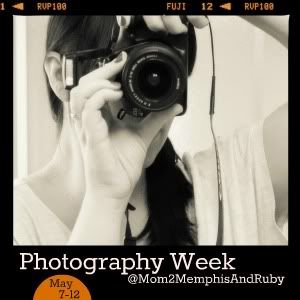 First off, I'd like to thank Lena for having me. I appreciate the chance to share what little knowledge I may have with you!
So you're engaged, married, got a family portrait scheduled. The photographer's booked and now what? What can you do to ensure that get the most from your session? I've got a few tips and hints for you. I've been in front of the camera in one way or another since I was about 12, and I've been behind the camera in one way or another since I was six. So in that time I've picked up a few hints that might help you get the best results. So let's get to it, shall we?
Location, location, location:
Where are you shooting? For things like engagement shots and family lifestyle shoots I always recommend a couple choose a familiar setting. Where do you like to go? A walk on the beach? A Sunday tradition at a local cafe? Choosing a place you're familiar with will let you be more at ease and relaxed, and therefore give you better shots. Plus, you'll get shots that remind you of a much loved spot.
Make Up and Hair:
If you can, get a make-up artist. There are some talented folks that can come at reasonable prices. It helps when you've got someone who knows how to do make-up for photography. It's different from what you do on a daily basis and that extra investment can really step up a photo.
If you can't get someone, do heavier make-up. Stick to natural and neutral tones but go heavier. In a photograph it doesn't show up like that, so don't worry you won't look like a drag queen...unless you want to and that's what you're going for. A thick layer of foundation will look just perfect on camera. But don't go all Texas beauty queen with blue eyeshadow and pink lipstick. Stick to your normal palette - and stay on the neutral side. Remember you want to look great in photos not like you're trying to look great.
Oh and blush! Don't forget blush - you'll look ghostly without it. Also, I recommend bringing a few supplies to the shoot with you in case of touch ups, or if you didn't go heavy enough with something. Get the photographer to do a test shot - don't hesitate to ask for that, it's totally reasonable. Have a look and see if you like it.
And the guys could benefit from a dusting of sheer powder to control any oily areas. Just tell them it'll be your little secret.
Clothes:
Blacks, whites, close stripes, and busy patterns. These are all things to stay far away from. Black and white can look odd and harsh, and patterns tend to dance in a photo and take away from what's important - you and yours. I recommend staying with midtones, nothing too bright or dark. However, if you're location is monochromatic (like a winterscape) then choose bold bright colors. You always want a little contrast.
Tailored, not loose or skin tight. You don't want something too baggy for your shots, nor something too tight. Choose comfortable clothing that skims your figure. It's what looks best on camera. Something baggy can look a little sloppy.
At the same time, stay true to who you are. If you're a t-shirt and jeans kind of person, then wear that, just make sure it's a great pair of jeans and maybe a new crisp t-shirt. Have a favorite scarf, jacket, etc.? Why not have it captured in a memory? It's part of you and your personality.
Inches are feet, Feet are Miles:
Get close. Closer than you think you should. If you're standing a foot away from each other, the impression in the camera is of several feet creating separation and apartness. The distances are magnified. So get in close. Nuzzle in and get comfy.
Make A Deal:
Your job is to have fun, focus on each other and enjoy spending some time together. Don't worry about the perfect shot, the perfect angle. Don't try to direct. That's what your photographer is for. Their job is to get the shot. They will pose, angle, move, and direct as needed.
That's their job.
Yours is to let them do it and not worry about a thing otherwise. Relax, breathe, and play.
Hope you get some great pictures! Feel free to stop by
ModaMama
for my fashion and thoughts, or browse
photo by JoH
to see some more of my photography work. Either way, I'd love to get to know you!