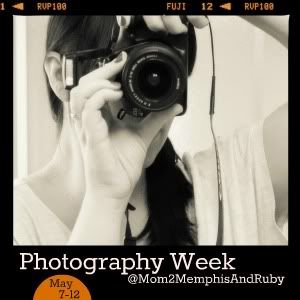 I am so excited to be posting during Lena's photography week. Photography is a HUGE part of my life, I take photos everyday, and go through shutter with drawl if its been a few days I haven't picked up my camera. I have had a camera with me at all times pretty much since I was about nine years old. I am absolutly obbsessed with photography and love to make it more and more a part of my life anyway I can. After you read my post I would love for you to check out my photography
blog
.
I love all kinds of photography. One type thats still really close to my heart is film. With the world going completely digital its nice to take a photo that is a little more natural and needs know editing. The other fun part about film is that you have no real idea what the photo is going to look like until the roll is done and developed. Having that mystery can be fun, will the photo be over or under exposed? Or even double exposed. I am still building my film camera collection but some fun film camera's I have borrowed from friends are the Diana mini F, and a Holga.
When using my film camera I take on a lomography attitude and just take photos without really thinking alot. I just have fun and take a photo of what I think might make a fun piece of art. Its refreshing going back to someing so natural in a digital heavy world.
Today I am sharing some photos that I took with a Canon slr eos elan. I took these a few years ago when we were living in Victoria, B.C. Living so close to the ocean its a little hard to take photos of anything else but that, so I hope you don't mind the over load of ocean photos.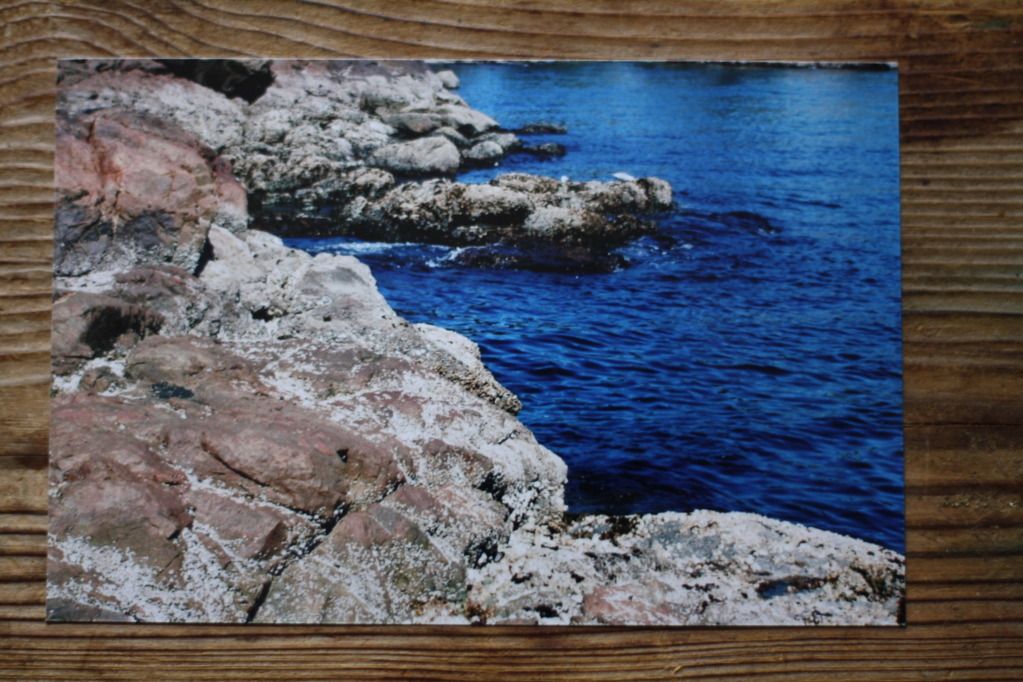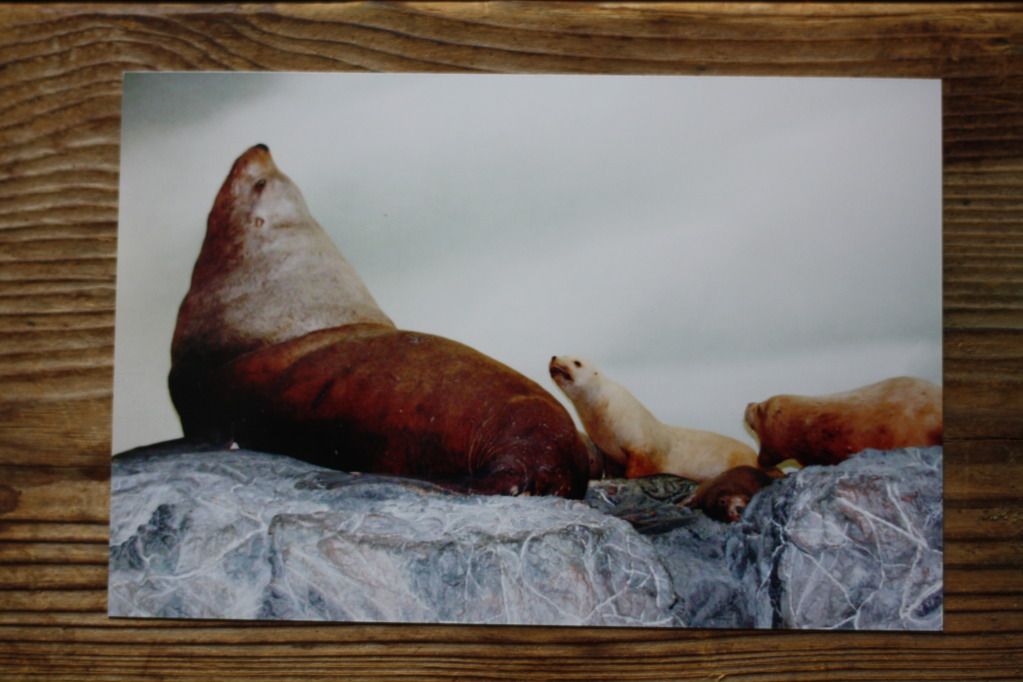 Just to break up the ocean photos a little, here is a photo from the Victoria museum.