Super excited to introduce you to Sue...
a beautiful blogger, all the way from Japan!
Oh, and she's a girl after my very own heart... she loves shopping too!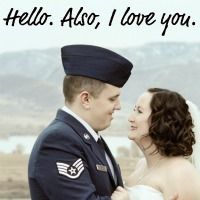 I love to write about my life & I think of my blog as a journal that I let other people read. I share whatever is on my mind be it difficult or easy, serious or silly, and everything in between. I live in Japan with my husband Aaron and my puppy Twink. I absolutely love it here! The people are friendly, the food is delicious, and the country in beautiful.

Mostly though, I love the shopping. The stores in Japan are wonderful. You can find any kind of shop you want. I love the malls, the antique shops, the "collectibles" shops, and the 100 yen stores. They're like the dollar store in the States (100 yen is about $1.26) but so much better. I'm completely addicted to their candies here and my favorites can only be found at the 100 yen stores. I'm going to go through major withdrawal when we leave the country. The collectibles shops carry anything from fancy kimonos to tea sets to fans- basically, anything "traditional" you'd think of when you picture Japan. The antique shops are amazing! They carry beautiful hand-made, one-of-a-kind furniture that I drool over on a weekly basis. If I let myself go in there more often than that we'd have a lot less money in the bank! And as cliche as this sounds, the malls here are so much fun to shop at. They have so many girly/lacey/pretty things, it makes my heart happy.

My husband's favorite store (and one of my favorites, too) is called Village Vangard (they give their stores semi-American names for some reason). This store has all sorts of novelty items in it. For example, Aaron and I each have a set of Lightsaber chopsticks. Seriously, they look just like Lightsabers. They're amazing. It's also the store where I buy all my socks. I have a mild obsession with socks (since I have to take my shoes off everywhere we go here I must have cute ones) and they carry the best ones. My most recent sock purchases include Winnie the Pooh, Spiderman, and R2-D2. I always get compliments on my socks when we go to friends houses.

And now on to my giveaway!
This is a little care package from Japan (and me) to one lucky reader! Sticking with tradition, I had to include a pretty fan, a set of chopsticks (I eat everything with them now!), and a kokeshi doll. Kokeshi dolls are traditional Japanese art and have been around for hundreds of years. All the women here have them (I think they're kind of the "cool" thing among Japanese women but I just think they're pretty). I'm also including Japanese candy, both hard candy and chocolate. Their hard candy actually tastes remarkably like actual fruit- much more than American candy does. The last items I've added are 3 Japanese face masks. These things are absolutely amazing! They make your skin perfectly soft- I've never found a better mask. You will love them and probably ask me very sweetly to send you more. These things together make some of my very favorite aspects of living in Japan, I hope you enjoy them!
I so wish I could enter my own giveaways sometimes!
Isn't this an amazingly unique & fun giveaway?
Giveaway ends Sunday, March 11th at midnight
Winner announced Monday morning!

a Rafflecopter giveaway