Happy Monday peeps!
The weekend was good.
I feel like I got a lot accomplished, which is always a nice way to start the week.

Take note that Tuesday 10 will go live tonight!
I'll be co-hosting a Linky Followers Fest tomorrow and I don't want it to get lost in the shuffle.
Tuesday 10 will be live for a few days, and I hope to see you there!
Was I the only one NOT watching the Grammy's last night?
Let me know what I need to YouTube, please & thank you!?
Who was wearing what!? I need to Google Grammy Fashion pronto!
Okay, for those of you that are new... Hello!
So happy that you took the time to stop by my little spot in the blogosphere!
I do hope you'll stay a while!
I've created a fun space where I blog about my life, I have a ton of awesome guest posters that come to visit, and I co-host some really funky linkies throughout the month! I like to throw in a good giveaway here & there too!
I'm a tattooed & thrifty mom of two crazy cute kids and blogging is a super fun hobby of mine!
Thank you,
Neely
for creating such a fun blog hop!
I can't wait to visit all the blogs that sign up!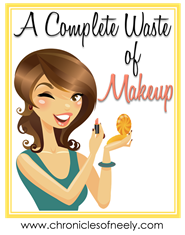 Last, but not least...
I'm really into this song lately... I keep stealing my hubby's iPod to listen to it. Ha!
I'm a big Dolly fan, her voice is so unique and her cover of this song is beautful!
I hope you'll enjoy it as much as I do!
Hope everyone has a great day, and I'll see you back here tonight for Tuesday 10, right!? ;)