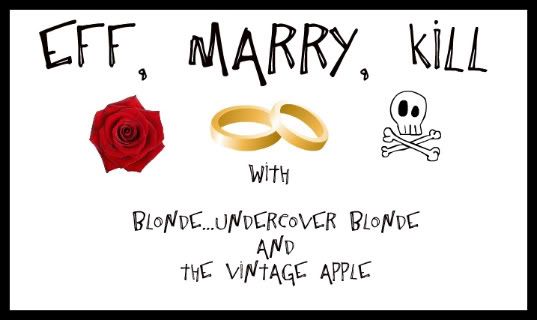 It's back!
Love this linkup!!
If you follow me on
Facebook
or
Twitter
, you might have noticed I'm just a bit obsessed with Prison Break right now.
Watching it on Netflix and I'm LOVING it.
So, today I'm dedicating my Eff, Marry, Kill to 3 Prison Break boys...
if you were a fan of the show, let me know if you agree!
Scofield is hot and covered in tattoos... but maybe a little too serious to be husband material.
Sucré is super sweet, loyal and would probably treat me like a queen (if we weren't on the run)
Mahone is a SLIMEBALL!! Leave Mike alone already! Sheesh!
Have you made your Eff, Marry, Kill list yet!?