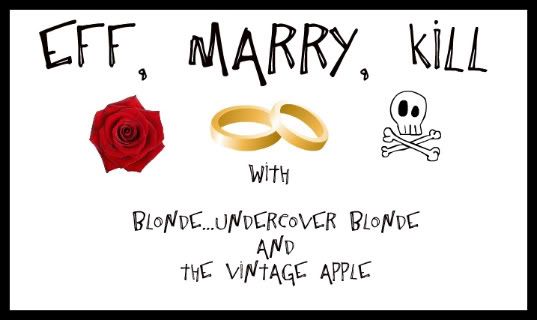 I could NOT pass up the chance to play along in this silly linky party... too funny!
These are the men I chose...
This is how it breaks down...
I chose to Eff Ryan Reynolds because he's super sexy and hilarious. It would be *fun*... ;)

Ryan Gosling is Marry material for sure... who wouldn't want to wake up to his adorableness every day!?
Plus, he'd be totally serious when he needed to be!


And I chose to Kill or at the very least kick in the crotch Ryan Philippe,
because he's a bit of a baby-faced dirt bag, no?

Who did you pick?