I currently own 2 pairs of Converse sneakers. A pair of black hi-tops... and a grungy old pair of red ones.
I'll probably have them forever, even though since having kids my feet have grown and they're a little snug.
I refuse to part with them.
I want more.
I'm dying for a pair of white or beige ones.
So classic.
I also want a pair in navy, pink and gray.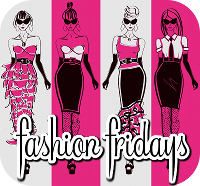 Are you a fan? Do you love the sneakers as much as I do?
Do you, or would you, pair them with a more "put together" look... or only with jeans & a more casual look?