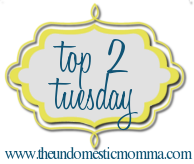 Top 2 Things I Collect
1. This is easy. Shoes.
Flats, heels, boots, sandals, flip flop, wedges, black, brown, pink, red, blue... you name it, I got it! Of course I wish they were really expensive shoes, but sadly there are no Jimmy Choos in my closet... yet!
These are all actually a couple different pairs of TOMS that I've mentioned before... but do not own yet.





2. I also collect Nail Polish.
Well, I'm starting to put together a nice collection. I had a horrible habit of biting my nails, and since I've mastered painting my own nails I've invested in a couple fun shades. It's the best way to keep me from biting my nails. I'm especially enjoying the
Sally Hansen
Complete Salon Manicure line. I have
Kook-A-Mango
,
Pink Slip
and
Fruity Patootie
from that collection, and I LOVE them! With names like those... how could I resist!?
I want!